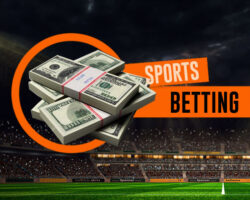 Gambling, goes the consensus, is a mug's game. Certainly that was my view. Apart from the annual raffle draw in the office where I worked, I steered well clear. Not least, having cleared the contents of my late uncle's slum flat in Ashaiman, strewn with betting slips, I associated it with failure.
This March, marks my 10th year with Universal Merchant Bank in Accra. As a senior vice president relationship manager with a private bank, I have been working with many of the same high-net-worth clients for years, advising them through any decisions they must make regarding banking, lending, trusts, insurance, and investments – every financial aspect of their life.
At a business cocktail on a certain Friday, an age-long client introduced me to a cousin of his – Dr. Herbert Hansen; a Nigerian entrepreneur, philanthropist and professional gambler, widely regarded as among the most successful sports bettors in West Africa, having a winning streak which extended for over a decade.


"I want to stop all gambling other than sports betting and returned to my roots in business; car dealing," he announced while sipping his Martini on the rock.
The effect was immediate; two other men stopped their conversation and spun around to face Dr. Herbert. Then they all giggled like it was a big joke.
"You are in safe hands," his cousin responded; pointing right at me.
I was quite astonished because I had never associated gambling with success. When I think of gamblers, I imagine a different class of persons; the term "degenerate" definitely pops up in my head.
He winked at me, "I am a responsible gambler. I bet only on short odds. Never more than 1/1 (or "evens" as I learned to call it), but more often around 4/9. I think like an investor. I never bet for emotional reasons," he clarified.
"I started gambling when I was 9 years old, when I bet the money I earned from my first garage junk sales on the Brazilian national football team (Seleção Brasileira de Futebol) to beat the French national football team (The Blues), in the 1986 World Cup Quarter Final. In terms of pure skill, this was the greatest World Cup game of all times," he recalled.
"Wow! I remember that game; I had supported The Brazilian side too. It was the final World Cup for many Brazil legends such as Socrates, Junior and Zico. I reminisced -envisioning the game in our small 80s television box.

"In the scorching sun, Brazil roared into the lead through Careca and missed a number of chances to extend their advantage. France equalised through Platini, and both teams exchanged blows in a truly epic encounter. The Guadaljara crowd chanted Zico's name so loud and for so long, demanding that the veteran was brought on as a substitute, Tele Santana eventually obliged. Zico rolled back the years, creating a penalty with a genius through pass. Zico stepped up to win the game for Brazil, but inexplicably saw his spot-kick saved by man-of-the-match Joel Bats." He narrated.

"The game went to penalties after more missed chances. The two captains both incredibly failed – Socrates and Platini – but it was France who emerged victorious and I lost the bet, but it did not deter me from gambling. I was a losing gambler for many years. I had lost $50,000 by the time I was 22. I once lost my house in Nigeria after an English premiership match ended not in the favour of my bet. The winner did not take possession; we agreed that I pay off the debt over the next 18 months and I did. So you see, I didn't end up in the streets," he continued.
"I am a millennial millionaire. My success changed in my mid to late 30s; over a period of 10 years, I had only one losing year, with a 7-year winning streak," he expounded.
Dr Herbert Hasen dalliance with betting was an interesting and profitable diversion, but for an estimated 500,000 people, gambling to improve their income I wasn't too sure. Gambling is like cocaine. Some can handle it. Most cannot.
I listened attentively to the gambling master but I was certain it wasn't something I wanted to try. I presented some business deal involving millions and billions of dollars that he was very interested in. He asked me to send the necessary details to him via email and we scheduled for another meeting in Lagos Nigeria.
Dr Herbert Hansen, after taking the last sip of his expensive cocktail said, "Anyone thinking of emulating my years of betting responsibly is absolutely on an unpredictable yellow brick road. Sure, you might end up in profit. But personally I wouldn't bet on it." He gave me a firm hand shake and walked away with a smirk.